How To Start And Succeed With Your New Wheel Building Business
The Brand New Add-On For The UK's Only Motorcycle Wheel Building Course
Knowing how to build wheels is one thing;
applying that knowledge to running a successful business is another
Now you can learn both!
The Business Module is an optional add on to your motorcycle wheel building course.
The module includes 3 hours of one to one training and discussion with Vince Warner; a full time professional wheel builder.
Topics include:
Your business name and logo
Phone numbers and your business address
Taking credit cards and other methods of payment
Business Cards
Trade shows
Your Website
Google
Facebook
Magazine Ads
Pricing
Lead times
Keeping records
Getting feedback from customers
Getting repeat customers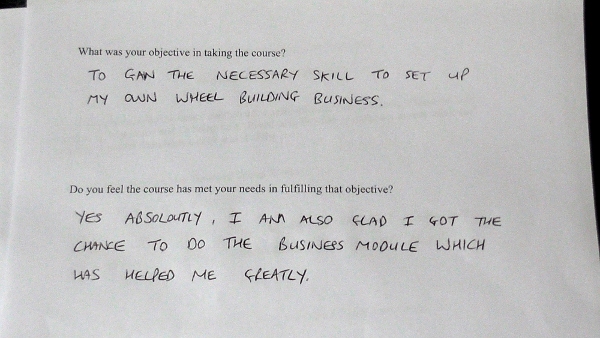 This additional training is available for an additional payment of just £150.